MSNL Seed Bank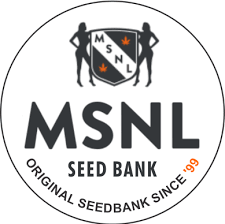 You may be questioning whether MSNL is a scam or legit. This review is based on personal experience with the MSNL seed bank to better inform the cannabis community.
MSNL is a seed bank that has been providing cannabis seeds to marijuana enthusiasts for over two decades. MSNL was founded in 1999 by two friends with the goal of creating the first true online seed bank. Since then, the company has grown to offer a diverse catalog of over 250 different types of regular, feminized, and autoflowering cannabis seeds.
MSNL was founded by Christian and Ben, two experienced growers who have spent the last decade smoking, traveling, trading, and cultivating various strains of cannabis across Europe and Australia. During this time, they amassed an impressive collection of unique genetic lines as well as their own creations, including White Widow Max, White LSD, and THC Snow, which are still considered some of the best varieties available worldwide.
Is MSNL a Scam or Legit?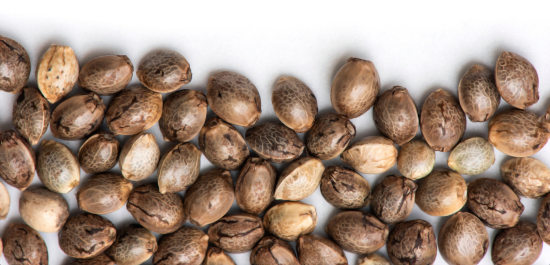 MSNL is a well-established seed bank with many years of experience in the industry, so it's safe to say that the company is not a scam. Indeed, since its inception in 1999, MSNL has built a loyal customer base through its dependable service and top notch cannabis seeds. Customers can be confident that they will receive authentic genetics at reasonable prices.
MSNL goes above and beyond to ensure customers get exactly what they pay for, with one of the highest delivery success rates in the industry. And if your order does not arrive as expected, you can be confident that you will be sent a replacement. MSNL has extensive customer service support in addition to a great delivery service, so if you have any questions about your order or need help selecting the right strain for you, you can contact the team via email or phone.
Verdict: Not a scam! MSNL is legit!
Author's Personal Review of MSNL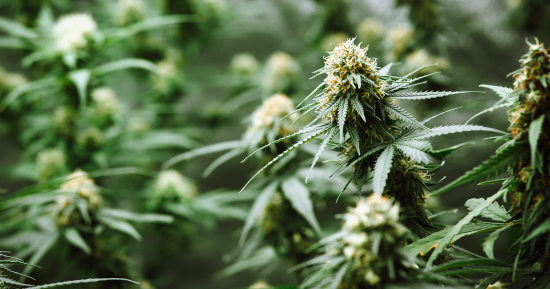 I'm completely stoked with my experience shopping at the MSNL seed bank. I'm a serious grower, so finding a reliable seed bank to get quality genetics is key. Not only did I find top notch seeds out the wazoo, but the whole experience was smooth and easy.
The website makes it simple to find what you're looking for with all kinds of filters and search options. The variety of strains is mind blowing, with genetics from all corners of the globe. The amount of bangers means it's almost too tough to choose just one!
Once I had my heart set on some seeds, checkout was a breeze. They accept all sorts of payment methods. I opted for Bitcoin since it offered an additional discount and was pleasantly surprised by the final price. Plus they throw in free seeds with every order.
Before I knew it my order had been processed and was on its way. Shipping can be tracked so you know exactly where it is at all times. My package arrived in no time and boy did it come with a bang!
I found germination to be super easy with these babies. After soaking them in water overnight, I planted them directly into soil and within a few days they sprouted and were ready to go! The growth process was truly out of this world, in no time at all, my little plants were growing like wildfire!
Finally came harvest time, this is where all that hard work finally paid off. The yields were spectacular – even more than expected! The buds themselves were an absolute delight to experience.
I'm really impressed with MSNL's selection of seeds and their easy shopping process from start to finish. This is one seed bank that really knows what they're doing and how to please their customers! I'm definitely planning to make them my go-to seed source from now on!
MSNL sells what kinds of seeds?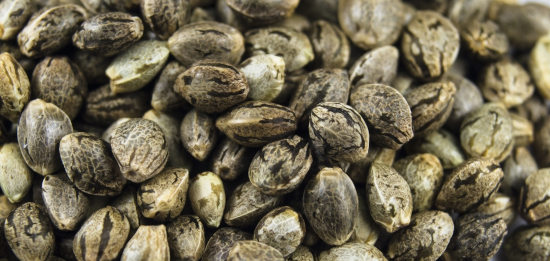 MSNL sells over 250 different cannabis seed varieties, including regular, feminized, and autoflowering strains. Whether you're looking for an indica or sativa strain, MSNL's extensive collection of premium genetics has it. MSNL ensures that their customers get the best genetics at the best prices through careful breeding programs and efficient production methods.
Feminized Seeds
Feminized seeds have been specially bred to produce only female plants with buds, so you won't have to worry about weeding out males from your crop. With feminized seeds, you can be certain that each seed you germinate will result in a female plant. Because of their convenience and dependability for growers, feminized seeds are the most popular type of marijuana seeds sold online. MSNL sells a wide variety of feminized seeds at reasonable prices.
Buy Feminized Seeds at MSNL by clicking here!
Autoflowering Seeds
Autoflowering seeds are specially bred to transition from the vegetative growth phase to the flowering stage after a set number of days. Because autoflowering strains do not require a change in lighting schedules or other environmental factors to initiate flowering, they take less time and effort than standard photoperiod cannabis. MSNL carries a large selection of autoflowering seeds, providing customers with an easy-to-grow solution for their gardens.
Buy Autoflowering Seeds at MSNL by clicking here!
Regular Seeds
Regular cannabis seeds are the traditional form of cannabis seed and will produce both male and female plants. While regular seeds are not as popular as feminized or autoflowering varieties, they still remain a viable option for many growers due to their low cost and reproducibility. MSNL offers a diverse selection of regular cannabis seeds, giving customers the freedom to choose from a variety of genetics.
Buy Regular Seeds at MSNL by clicking here!
Fast Seeds
Fast seeds, also known as fast version seeds, are hybrids of photoperiod and autoflowering genetics. As a result, the crop matures in 6-8 weeks after flowering. They do, however, respond to changes in the light cycle. Fast seeds are becoming increasingly popular among growers looking to save time without sacrificing yield or quality. MSNL carries fast versions of many popular cannabis strains.
Buy Fast Seeds at MSNL by clicking here!
MSNL's Best-Selling Seeds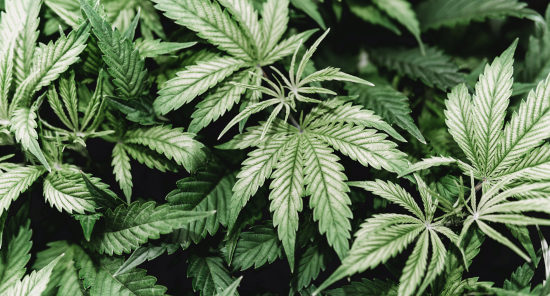 MSNL carries some of the most sought-after cannabis strains available today. Some of the company's best-sellers include:
Bruce Banner #3
Bruce Banner #3 (BB3) is a strong sativa-dominant hybrid that was created by crossing OG Kush and Strawberry Diesel. This strain produces a creative, motivating high that gradually transitions into deep physical relaxation. The buds are dense and frosty, with a sweet, earthy diesel aroma. Bruce Banner #3 has a THC content of more than 25%, making it one of the most potent strains available. This strain grows best in a warm, dry environment, producing abundant yields of up to 500-700g/m2.
MSNL has Bruce Banner #3 Feminized Seeds, Bruce Banner #3 Regular Seeds, Bruce Banner #3 Fast Seeds, and Bruce Banner #3 Autoflower Seeds for sale.
Do-Si-Dos
Do-Si-Dos is an in-demand indica-dominant hybrid with the genetics of Girl Scout Cookies and Face Off OG Bx2. This strain provides an intense cerebral high followed by a relaxing body buzz that aids in relaxation and unwinding. The aroma of Do-Si-Dos is irresistible, with notes of sweet cream and earthy pine. It has frosty, resinous buds that are covered in sticky trichomes. Do-Si-Dos thrives in both indoor and outdoor environments, yielding up to 500g/m2.
MSNL has Do-Si-Dos Feminized Seeds and Do-Si-Dos Autoflower Seeds for sale.
Gelato
Gelato is a well-known indica-dominant hybrid that was bred by crossing Sunset Sherbet and Thin Mint Girl Scout Cookies. This strain produces an uplifting, euphoric high that fades into a relaxing body buzz. Gelato has a sweet, tangy flavor with berry and citrus notes. The buds have a frosty purple hue with patches of green and orange hairs that give them a pleasing appearance. Gelato grows well in most environments and has high yields of 500-600g/m2.
MSNL has Gelato Feminized Seeds, Gelato Fast Seeds, and Gelato Autoflower Seeds for sale.
Sunset Sherbet
Sunset Sherbet is another popular indica-dominant hybrid created by crossing the genetics of Girl Scout Cookies and Pink Panties. This strain provides an instant cerebral high that gradually fades into a calming body stone. Sunset Sherbet has a strong scent of sweet berry and earthy diesel, with citrus notes on the exhale. The buds are covered in trichomes, giving them excellent bag appeal. Sunset Sherbet thrives in arid climates and has moderate yields of up to 400g/m2.
MSNL has Sunset Sherbet Feminized Seeds for sale.
Girl Scout Cookies
Girl Scout Cookies (GSC) is famous weed strain known for its potency and distinct terpene profile. This indica-dominant hybrid was created by crossing the genetics of Durban Poison and OG Kush. Its buds have a distinct earthy, nutty flavor with notes of mint and chocolate. GSC cannabis has strong but balanced effects, leaving users feeling relaxed, happy, and euphoric. GSC performs well in most growing zones and can yield up to 500g/m2.
MSNL has GSC Feminized Seeds, GSC Fast Seeds, and GSC Autoflower Seeds for sale.
Wedding Cake
Wedding Cake is an indica-dominant hybrid with up to 27% THC content. It not only has a delicious flavor (think vanilla and cream), but it also has powerful effects that are known to be calming and sedating while remaining very uplifting. Wedding Cake is for those who want something powerful but still enjoyable. Wedding Cake is considered easy to grow for both novice and experienced cultivators, with yields of up to 600g/m2.
MSNL has Wedding Cake Feminized Seeds and Wedding Cake Autoflower Seeds for sale.
Why should you put your trust in MSNL?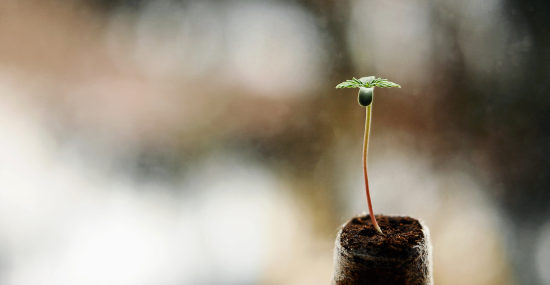 When it comes to purchasing cannabis seeds online, trustworthiness is critical; without it, you risk wasting your money on subpar products or, worse, having your personal information stolen. Fortunately, if you purchase from MSNL Seed Bank, you can be confident that your information is secure because they use secure payment processing with leading providers such as PayPal and Zelle, which use advanced encryption technologies to prevent anyone other than yourself from accessing your data.
MSNL also has unbeatable prices on their seeds, so you know you're getting the best bang for your buck every time you shop with them.
Furthermore, they have spent countless hours developing new strains through rigorous breeding processes to ensure only the best genetics make it onto their shelves. MSNL recognizes the importance of providing top tier genetics to ensure the best results for their customers, so they have invested heavily in their breeding process over the last two decades to ensure that their prices remain low without sacrificing quality or service.
Finally, this seed bank guarantees delivery success rates on every shipment; if your package is lost in transit, they will resend it at no extra cost!
Why should you shop at MSNL?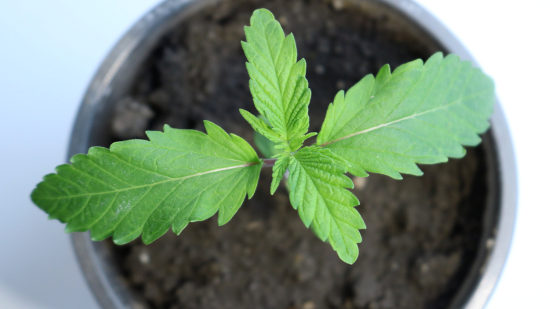 MSNL distinguishes itself from its competitors for several reasons:
Extensive selection: With over 250 different types of seeds available, MSNL customers have a lot of options when it comes to selecting their cannabis genetics. MSNL has it all, from regular seeds to feminized varieties!
Premium quality: MSNL is committed to providing their customers with high-quality marijuana seeds at the lowest possible price, regardless of the variety. MSNL ensures that their customers receive the highest quality cannabis seeds available on the market today through careful breeding programs and efficient production methods.
Competitive pricing: MSNL maintains low prices without sacrificing quality or service, providing customers with some of the best deals available! Customers can also pay with Bitcoin or bank wire for even bigger discounts (up to 15% off).
Reliable delivery: Customers can be confident that their orders will arrive on time and in perfect condition because MSNL has one of the industry's highest delivery success rates!
Free seeds: MSNL rewards its customers' loyalty by providing at least three free seeds with each order, increasing to seven free seeds when you spend more than £150 GBP excluding shipping (approximately $185USD).
MSNL ships to what countries?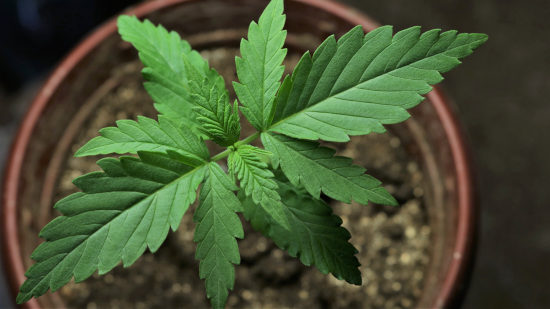 Customers from all over the world can order cannabis seeds from MSNL, which offers fast worldwide shipping options, ensuring that everyone has access to premium cannabis seeds no matter where they live.
For customers in the United States and the United Kingdom, there is also the option of Express Guaranteed Shipping, which guarantees that you will receive your order within 1-5 business days of ordering; ideal for those who need their seeds as soon as possible!
Online Customer Reviews of MSNL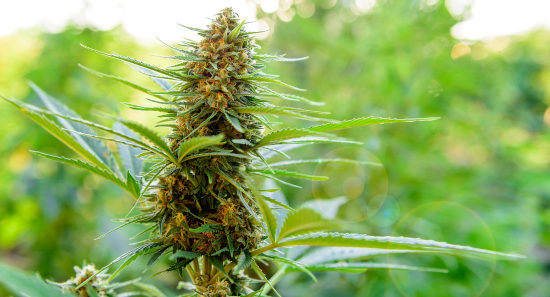 When it comes to purchasing anything online, customer reviews can make or break our ability to make an informed decision about whether a product or service is worth our money. Customers praise their reasonable prices, reliable delivery service, and friendly customer support team who are always on hand to answer any questions or queries you may have about your order or shopping experience with them.
Accepted Payment Methods at MSNL

MSNL accepts credit/debit card, ACH, PayPal, Zelle, Venmo, Cashapp, Bitcoin, bank wire, and cash, as well as offering 15% off your order if you pay with Bitcoin or bank wire (on top of sale prices!). This makes it simple for any type of customer to buy cannabis seeds from MSNL in whatever way works best for them.
MSNL Promotions, Discounts, and Free Seeds

MSNL offers a variety of deals and discounts on their cannabis seed selection to help customers save money and get more seeds for their money when shopping with them. They also provide three free seeds with every order (which increases to seven free seeds when you spend more than £150 GBP excl shipping), allowing customers to gain access to some of the world's best genetics without paying a dime!
MSNL Coupon Code
If you want to save even more money when shopping at MSNL, you should use their discount coupon code, which customers can use to save even more money when ordering from them!
Simply enter the following coupon code at checkout to receive a 10% discount on your order: CUT-msnl1
Final Thoughts on MSNL Seed Bank
Overall, MSNL is clearly one of the industry's leading online seedbanks today, offering customers premium quality marijuana seeds at competitive prices, with guaranteed delivery success rates and same-day dispatch services worldwide (including express shipping options). Customers can also take advantage of multiple price reductions in addition to free seeds with every order. With so many positive customer reviews online, as well as daily deals and discounts, it's difficult not to recommend giving this seedbank a try if you're looking for premier marijuana genetics at a low price!