America's Best Feminized Seed Banks 2023. Buy feminized marijuana seeds online with stealthy shipping and quick delivery to all 50 states in the US. The most reputable and trustworthy cannabis seed banks to order feminized seeds online.
1. ILGM Feminized Seed Bank
2. Seedsman Feminized Seed Bank
3. Crop King Feminized Seed Bank
4. Blimburn Feminized Seed Bank
5. Homegrown Feminized Seed Bank
6. MSNL Feminized Seed Bank
7. Herbies Feminized Seed Bank
What Defines the Best Feminized Seed Banks?
The best seed banks for buying feminized seeds in the USA have many things in common:
· Reputation – People tend to trust seed banks with proven track records of shipping authentic seeds to US customers in a discreet and timely manner.
· Selection – A nice selection of feminized strains allows you to buy suitable seeds for wherever you intend to grow them and for whatever purpose.
· Customer service – Good customer service is essential when purchasing anything online, especially when it comes to something as sensitive as cannabis seeds. The best seed banks will have responsive support teams that are always willing to help with anything you need.
· Shipping – A good seed bank will have stealthy packaging and fast domestic shipping times so that you can get your seeds as quickly as possible in the USA.
· Prices – A good seed bank will have competitive prices without sacrificing quality or service.
· Guarantees – A good seed bank will offer guarantees on delivery and germination so that you can be sure you're getting what you paid for.
The following seed banks all share these great qualities that make them the best.
1. ILGM Feminized Seed Bank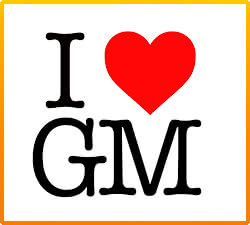 If you're searching for the best marijuana seed bank in the USA, look no further than ILGM. They have an exclusive catalog of in-demand and productive weed strains – all sold as feminized seeds – that are sure to meet your needs.
Their website is easy to navigate and their customer service is top-notch. You can rest assured that ILGM weed seeds are of the highest quality and will give you the results you're looking for.
ILGM ships from California. They accept credit cards, debit cards, bank transfers, and Bitcoin as payment methods. After placing your order, it takes on average four days for US delivery.
ILGM guarantees that every seed will arrive to your home in excellent condition AND successfully germinates. On top of that, shipping within the US is 100% free!
So, if you're ready to start your grow operation with only female plants, ILGM is the seed bank for you.
2. Seedsman Feminized Seed Bank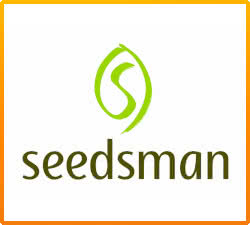 If you're looking for a trustworthy feminized marijuana seed bank in the USA with the cheapest prices, Seedsman is the place to go. They have low rates on feminized seeds from various American and international breeders along with their own brand of cannabis genetics.
There's always great deals to be found on the Seedsman website with frequent sales, promotions and generous free seed gifts. The payment process is easy with multiple options including cards, cash, bank transfers, and cryptocurrency.
Seedsman serves customers worldwide, but ships all US orders domestically, so you can be sure your package will be delivered in a timely manner without going through customs.
Click here to buy from Seedsman!
3. Crop King Feminized Seed Bank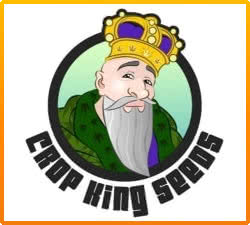 Crop King is a North American seed bank that has been in business since 2005 and ships to the USA. Crop King stock a big selection of feminized cannabis seeds, including popular and hard-to-find genetics.
Crop King offers a variety of shipping and payment options to suit your needs. You can get free shipping by ordering over $200. Their customer service is excellent, and they have a very user-friendly website that makes it easy to find the feminized seeds you are looking for.
Crop King's average delivery time to customers in the US is only two to seven days.
For anyone wanting to buy at a reliable seed bank that ships to the USA, Crop King Feminized Seeds is a great option.
Click here to buy from Crop King!
4. Blimburn Feminized Seed Bank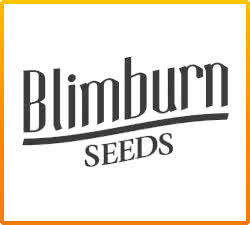 Blimburn is one of the most popular marijuana seed banks in the USA. They sell many American marijuana strains as feminized seeds, and they have a great reputation for quality and US shipping speed.
Blimburn ships their seeds for FREE to US customers via USPS with an incredibly fast delivery time of just two to four days. Valid for all 50 states in the USA.
One thing that makes buying seeds on Blimburn very convenient is that they currently accept PayPal. You can also pay by card, bank transfer, or cryptocurrency.
Blimburn has a loyalty program for their customers. For every purchase you make, you will earn points that can be redeemed for discounts on future purchases.
If you are searching for a reputable feminized seed bank, Blimburn is a must to consider.
Click here to buy from Blimburn Seeds!
5. Homegrown Feminized Seed Bank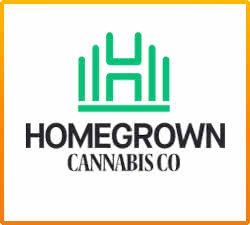 Homegrown Cannabis Co. is an online seed bank that has earned the endorsements of many esteemed figures in the cannabis community, including Kyle Kushman, Steve DeAngelo, Nikki & Swami, and more.
The Homegrown website has a large catalog of feminized seeds to shop from. You'll find both classic weed strains and the latest potent hybrids for sale. Make sure to check out their Strain of the Month free seed promotions for extra savings.
American domestic shipping at Homegrown is discreet and FREE for orders over $115. Delivery takes between four and nine days on average to US addresses.
Paying for your order at Homegrown is simple. You can use credit or debit cards, cash apps or banks transfers, cash, and Bitcoin. Every dollar spent earns you loyalty points.
Click here to buy from Homegrown Cannabis Co!
6. MSNL Feminized Seed Bank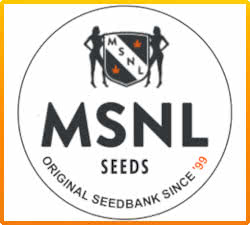 If you're in need of the best stealth shipping, MSNL is perfect for you. This seed bank does an excellent job in hiding your seeds within gift items and successfully shipping them anywhere in the world.
MSNL has a fine selection of feminized seeds for sale in seed packs and in bulk. You can find high-THC, high-CBD, fast-flowering, new release, and other types of feminized seeds at good prices.
You can pay for your marijuana seeds by credit or debit card, bank transfer, and cryptocurrency. Your seed package will arrive at your US address, on average, within one to five working days after payment is confirmed.
MSNL is a superb option for anyone who is looking for high-quality feminized seeds. They offer a wide variety of strains and they ship worldwide.
7. Herbies Feminized Seed Bank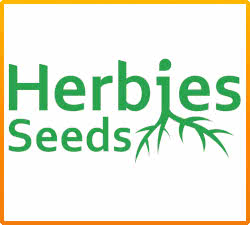 Herbies Headshop has a vast catalog of feminized seed breeders from all around the world, such as Dutch Passion, Barney's Farm, Sweet Seeds, and many others, complete with their own brand of in-house genetics.
This cannabis seed bank has a 100% satisfaction guarantee, so you can be confident in knowing you'll get what you paid for – and that it grows.
Buying feminized seeds online at Herbies Headshop is easy. They accept card payments, bank transfers, cash, and Bitcoin. Your package will take a few weeks to arrive, but Herbies feminized selection is definitely worth planning ahead for.
Click here to buy from Herbies!
What are Feminized Seeds?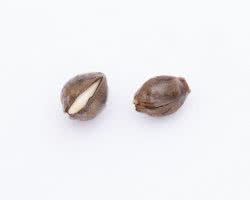 Feminized seeds are cannabis seeds that have been bred to only produce female plants. This is done by exposing the plants to stressors that cause them to produce male flowers. The pollen from the male flowers is then used to fertilize the female flowers, resulting in only female plants.
Feminized seeds are popular with growers because they guarantee that all the plants will be female. This can be helpful in avoiding the hassle of having to sex the plants and remove the males. It also allows for more efficient use of space since all of the plants can be grown together without the risk of pollination.
Feminized seeds are not 100% guaranteed to be female, but the vast majority of the plants will be. There is a small chance that a plant may be hermaphrodite (able to produce both male and female flowers) or may produce male flowers under stress. However, these occurrences are relatively rare.
Pros and Cons of Feminized Seeds
There are a few pros and cons to growing feminized seeds.
Pros
· Feminized seeds grow into only female cannabis plants – female plants produce the buds that people harvest to use medicinally or recreationally.
· Feminized seeds do not become male cannabis plants – male plants release pollen that makes female plants produce seeds (you probably don't want seeded weed).
· Feminized seeds can be purchased as single seeds – you can grow many different strains on a budget.
· Feminized seeds come in a wide variety of popular and competitive genetics – the latest and greatest strains are commercially available.
Cons
· Feminized seeds do not grow into male plants – only some breeders will consider this a con.
· Feminized seeds are occasionally hermaphrodites – there's a small chance that some plants will have both male and female flowers.
· Feminized seeds are usually more expensive than regular seeds – you will pay a premium for feminized seeds.
Reasoning
The main pro is that you are guaranteed to get a female plant with every feminized seed – a big advantage if you are looking to grow seedless marijuana buds, as only the female cannabis plants make buds. This means you don't have to worry about sexing your plants, which can be a difficult and time-consuming task, especially for beginner growers.
When growing feminized seeds, you won't have to waste any space, growing medium, or nutrients on male plants. This enables optimal usage of indoor space alongside general convenience.
In exchange for this convenience though, feminized weed seed prices tend to be higher than their regular counterparts. While prices have gone down in recent years, it can be easy to spend three times as much for feminized vs regular seeds. Although it's not as simple as price alone because remember, you are paying for exclusively female plants with feminized seeds as opposed to both male and female plants with regular seeds.
Another pro of feminized seeds is the greater availability of genetics. Most online seed banks sell primarily feminized seeds, and you can find many popular cannabis strains for sale as feminized seeds without regular seed versions.
A subjective con of feminized seeds is that you can't grow males from them. Males are sometimes used for breeding purposes, so if you want to breed your own plants the easiest way, you will want to grow regular seeds instead.
Overall, feminized seeds have both pros and cons. If you want to grow your own cannabis with a generally hassle-free experience, then feminized seeds are probably best for you.
Why Grow Feminized Seeds?
Feminized seeds are the best choice for growers who want to avoid the hassle of dealing with male plants. Male plants can pollinate female plants, which can result in seedy buds. Feminized seeds are guaranteed to be female, so growers can be sure that they will not end up with any unwanted males in their crop.
Without possible males in your grow area, you can provide all the space and care to your female plants from day one. You'll know that the plants are genetically female, and you're not spending time and money growing male plants that will eventually be discarded.
Feminized seeds are perfectly suited for growers who want to make their own clones. Since these seeds are guaranteed to be female, every clone that is taken from a feminized seed plant will also be female. Cannabis clones can be propagated for many years or even decades. By purchasing as little as just one feminized seed, you can grow a mother plant to make practically unlimited clones.
How to Buy Feminized Seeds in the USA
If you're looking to buy feminized seeds in the USA, your best bet is to purchase them online through a reputable seed bank. Not only will this allow you to choose from a wide variety of strains, but it also provides the convenience of being able to do so from the comfort of your own home.
When shopping for feminized seeds online, there are a few things to keep in mind in order to ensure that you're getting high-quality genetics. First, be sure to read reviews of the seed bank in question in order to get an idea of their reputation. Secondly, take a look at their selection of feminized seeds and make sure that they offer the strains you're interested in.
Once you've found a reputable seed bank that offers the feminized seeds you're looking for, simply add them to your cart and checkout. Be sure to enter your shipping information correctly in order to avoid any delays with your order. Once your payment has been processed, your feminized seeds will be shipped directly to your doorstep – it's as simple as that!
What are the Best Feminized Seeds to Grow?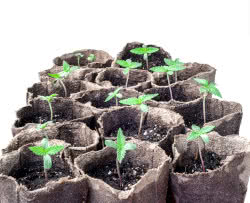 There are many different types of feminized seeds, and it can be difficult to choose the best one for your needs. However, there are a few factors that you should consider when making your decision.
First, you should think about what type of plant you want to grow. Feminized seeds can be used to grow many different types of cannabis, including indicas, sativas, and hybrid plants. Indica-dominant plants are shorter and have a more relaxed effect, while sativa-dominant plants are taller and have a more energizing effect. There are many marijuana strains with incredibly high THC, CBD and other cannabinoids and terpenes. If you are unsure of what type of plant you want to grow, you can always ask for help from a professional at a seed bank.
Second, you should consider the climate in which you will be growing your plant. Some feminized seeds are better suited for cold climates, while others do better in warm climates. You should also think about whether you want an indoor or outdoor plant. Indoor plants typically require more care than outdoor plants.
Third, you should consider the amount of time you can spend growing your plant. Feminized seeds are usually labeled with flowering times, with some varieties taking only 6 to 8 weeks to flower while others take longer.
Fourth, you should think about the size of the plant that you want to grow. Some feminized seeds produce small plants, while others produce large plants.
Finally, you should think about the price of the feminized seeds. Some feminized seeds are more expensive than others. However, the price of the seeds is not always indicative of the quality of the plant that they will produce.
Most Popular Feminized Seeds for Sale in America
There are many different feminized seed strains available for sale in America. Here are five of the most popular feminized seeds that you can buy:
1. White Widow Feminized Seeds: This renowned, award-winning marijuana strain boasts high THC levels and extremely frosty buds that get white in trichomes.
2. OG Kush Feminized Seeds: The most popular weed strain of all time, OG Kush. It has an earthy Kush aroma and powerful, narcotic effects.
3. Blueberry Feminized Seeds:  A classic weed strain that's still among the best-tasting in the world. Its fruity flavor tastes just like real blueberries!
4. Green Crack Feminized Seeds: This strain of cannabis is known to deliver energetic effects, hence the name. It is quite the resilient plant.
5. Sour Diesel Feminized Seeds: Another great weed strain up there with the best in this day and age. It has a very sour or chemmy aroma.
How to Germinate Feminized Seeds
To ensure that your feminized seed grows into a healthy female plant, it is important to take care when germinating. There are many ways to germinate marijuana seeds, and this is one straightforward method that yields an excellent success rate.
1. (Optional) Start germinating your seeds by soaking them in water for 12 to 24 hours.
2. Fill a planting tray or pot with fresh, sterilized potting mix. Gently press a hole with into the soil between 1/8 to 1/4 inch deep.
3. Insert a seed into the hole and fill it back in with soil. Don't bury it too deep!
4. Place the planting tray or pot in a warm location out of direct sunlight and keep the soil moist but not soggy.
5. Germination should occur within 1 to 4 days. Once the seedlings emerge, provide them with light, and protect them from wind or other environmental factors that could cause damage to your delicate seedlings.
By following these steps, you can successfully germinate feminized seeds and get started growing your own!
How to Grow Feminized Seeds
Lighting
Lighting is one of the most important factors in successfully growing cannabis. Feminized seeds that are not autoflowers grow into photoperiod plants, which react to changes in day length. When the days are longer, these cannabis plants grow leaves and branches. And when the days get shorter, they start their flowering process.
Indoor growers need to provide at least 16 hours of light per day, ideally 18+, for plants to stay in their vegetative growth cycle. You can use artificial or natural light, or even a combination of both.
Outdoor growers can also take advantage of indoor lights to control plant growth. However, the sun provides a natural lifecycle for cannabis plants when grown from spring to autumn – the days get longest in the summer and shortest in the winter. How much the natural day length changes depends on where you are located on the globe.
The type of artificial lighting you use is critical. HPS (high-pressure sodium) lights are often used for flowering cannabis plants, as they produce a lot of light in the right spectrum for plants to flower. However, HPS lights can be quite expensive, so many growers opt for LED (light-emitting diode) lights instead. LED lights are more energy-efficient and don't produce as much heat as HPS lights, making them ideal for smaller grows, but equally great for commercial operations due to their low cost and increasingly excellent results with cannabis.
Transplanting
Once your plants have grown 2-3 sets of leaves, it's time to transplant them into larger pots or your garden bed. Be sure to handle them carefully, as their roots are delicate at this stage.
When transplanting, start by making a hole that's wider than the root ball. Gently loosen the roots and place the plant in the hole. Fill in around the plant with soil, tamping it down gently to remove any air pockets. Water well.
Watering
Cannabis plants can use a lot of water, especially at larger sizes. The roots absorb water from the soil, so you will need to make sure that your soil is moist but not too wet. If it is too wet it will rot your plants' roots. A good rule of thumb is to water when the top inch of soil is dried out.
Fertilizing
When growing cannabis, it's important to fertilize your plants throughout their growth cycle. Cannabis needs different amounts of macro and micro nutrients at different stages of growth. For example, during the vegetative phase, cannabis needs more nitrogen than phosphorus or potassium. Then, when flowering starts, the amount of phosphorus and potassium needs to be increased.
You can grow cannabis with organic or synthetic fertilizers, or a combination of both. Many growers prefer organic methods because they are more sustainable and don't require as much attention as synthetic methods. Regardless of which you decide on, you will need to monitor your plants carefully and make regular adjustments in order to ensure that they are getting the right mixture of nutrients for optimal growth and yield.
Temperature & Humidity Control
Temperature and humidity play an important role in cannabis growth. The ideal temperature for cannabis plants is between 70-82°F (21-28°C). If the temperature gets too hot or cold, it can stress your plants and reduce yield.
Humidity is also important. Cannabis plants like a humid environment, but if it gets too wet, they are susceptible to mold and mildew. The ideal humidity level for cannabis plants is between 40-60%.
You will need to monitor temperature and humidity levels carefully, especially if you are growing in an enclosed space like a greenhouse or grow room. Some growers use fans and humidifiers to control the environment, while others opt for more sophisticated climate control systems that regulate temperature and humidity automatically.
Pruning & Training
Pruning and training your cannabis plants can improve yield by increasing the amount of light that each plant receives. It can also help to control the size of your plants so that they fit better in your grow space.
 Common Issues
As your plants grow, keep an eye out for any signs of stress, such as yellowing leaves or stunted growth. If your plants do start to show signs of stress, try to identify the cause and take steps to correct it. Some common issues include:
 – Nutrient Deficiencies
If your plants are not getting enough of certain nutrients, they will start to show signs of deficiency. For example, if your plants are deficient in nitrogen, their leaves will turn yellow. If you think your plants may be deficient in a certain nutrient, you can use a fertilizer that is specifically formulated to correct that deficiency.
 – pH Imbalance
The pH of your soil or grow media plays an important role in plant growth. Cannabis prefers a slightly acidic soil with a pH between 5.5 and 6.5. If the pH is too high or low, it can affect the availability of nutrients and lead to nutrient deficiencies. You can use a pH meter to test the pH of your soil or grow media, and adjust it as needed using pH up or down products.
 – Pests & Diseases
Cannabis plants are susceptible to pests and diseases just like any other plant. Some common pests include aphids, whiteflies, and spider mites. These pests can spread quickly and do serious damage to your plants if left unchecked, so it's important to take precautions.
Harvest
Once your plants have finished flowering, it's time to enjoy them.
When the trichomes on the buds are milky white, they're ready to harvest!
Conclusion
With so many seed banks out there, it can be hard to know which ones are the best. Here we have compiled a list of the 7 best feminized seed banks in the USA for 2023. We hope that this list has helped you find a reputable and trustworthy seed bank to purchase your feminized seeds from.
Related Content:
7 Best Cannabis Seed Banks—Ship to USA Fast—Legit Reviews